We are pleased to announce a performances by Moist Light, a project by Sensitive Nails (Pascal Bornand + Romy Colombe. K) and Léonie Vanay.
Friday 29th and Saturday 30th April, 8 - 10 pm
The fire sometimes crackles and it can be quite intense for people sensitive to strobe lights.
A "home ok" solidarity box will be provided for any person who feels unsafe on the street to return home as serenely as possible.
Pascal Bornand and Romy Colombe. K created Sensitive Nails in late 2019. This hybrid musical project emerges from a common desire to offer a new approach to electronic music sound and poetry, by creating musical sets combining direct recording, voices, poems and synthetic sounds. They use sound to reconsider notions of shelter, desire, self-defense, safety and transformation, security and empowerment. Between a sound piece and a dj-set, Sensitive nails Project is an invitation to dance, to love and to reflect, beyond the norm and in a collective way.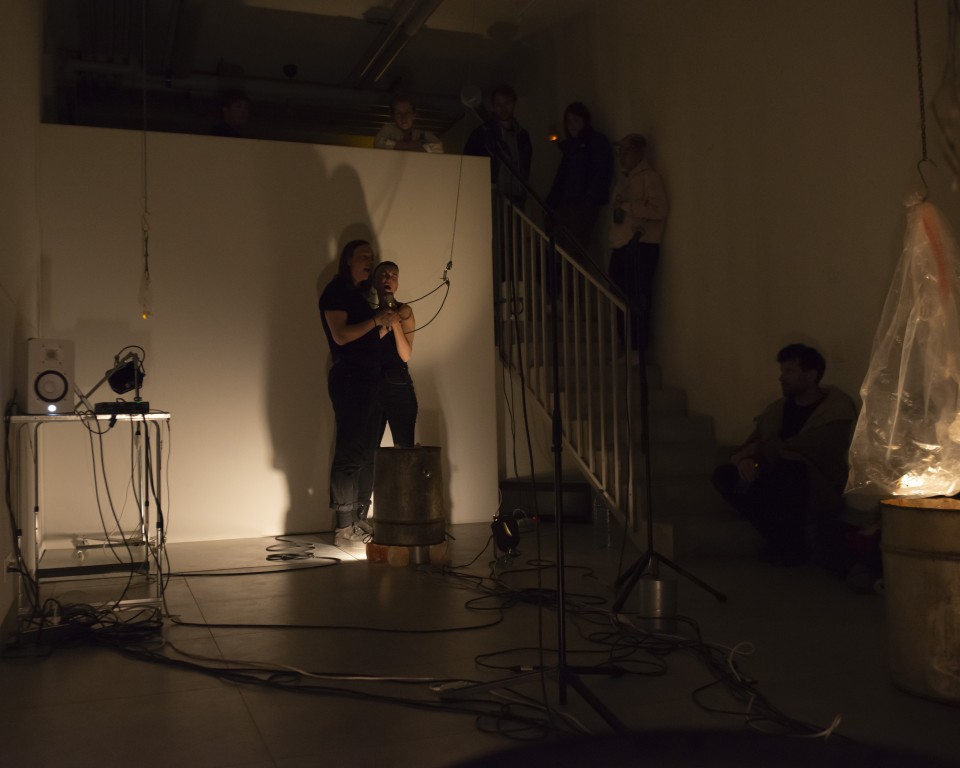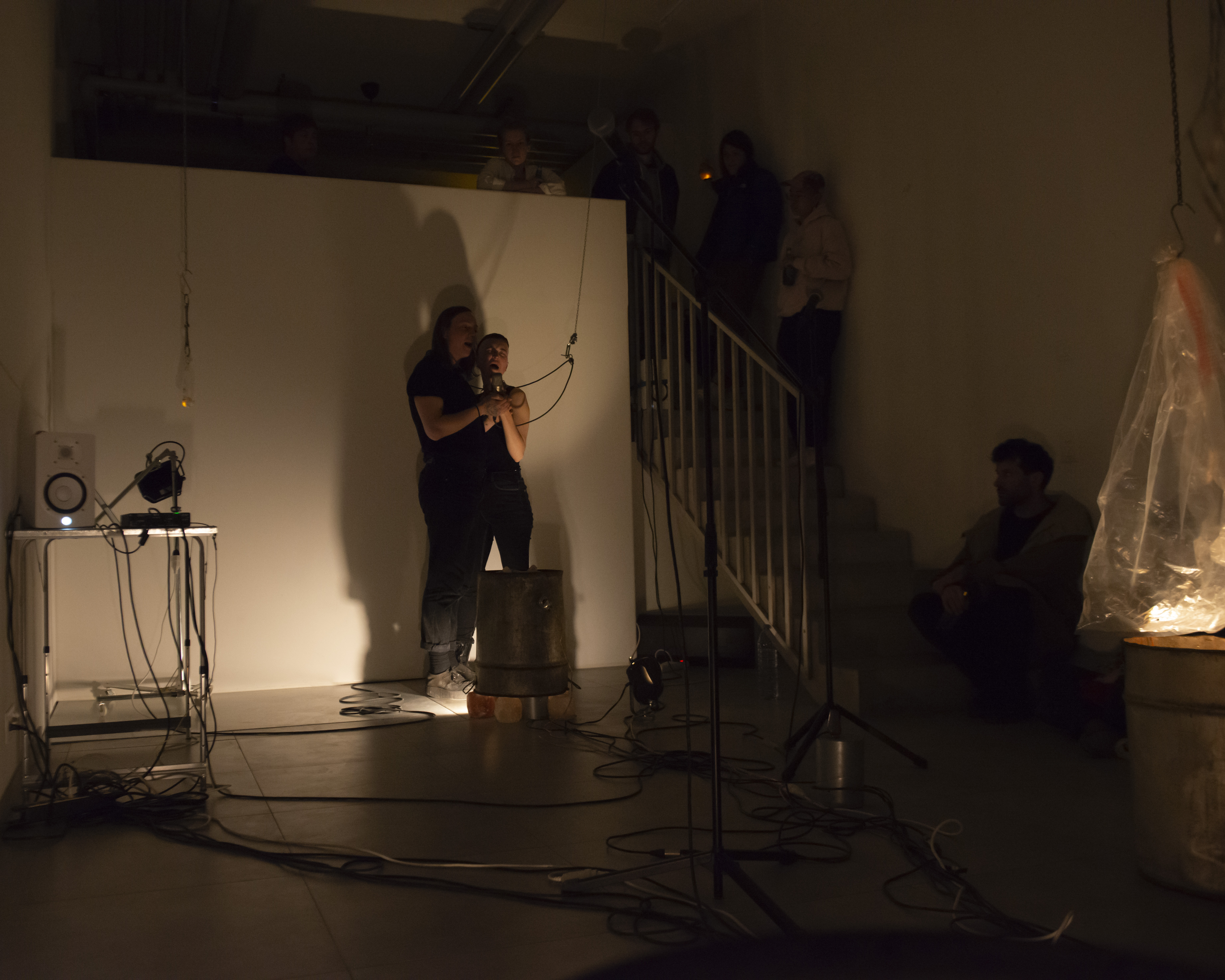 In March 2020 Sensitive Nails started to collaborate with artist Léonie Vanay which gave birth to the capsule project entitled Moist Light. Léonie Vanay designs sculptural entities that come to life in response in reaction to the sound and become protagonists alongside Romy Colombe. K and Pascal Bornand. Moist Light is at the edge between a concert and an exhibition, it is a sensory experience where the music and the pieces come to touch each other and sing all together.